Classes for Parents Page:

---

St. Gianna Childbirth Prep Classes for Parents


Audience: Childbirth Preparation

for

new or any parent

who wants to brush up on their skills.

Focused on mothers and fathers taking together -- but if a single mom takes this course that is fine too. Overview: Our St. Gianna Childbirth Prep program is Catholic based childbirth classes. The classes are all online.

No need to leave the comfort of your home!

Review of our course

* We had one lady give rave reviews of our course. (See below).

Self-Pace Classes --

Start Anytime

; We are planning a

March start date

for a "group online class".

Note:

Rebozo techniques are included in the course -- it is like getting two course into one! Add-on rebozo for extra fee. See picture for "Head Wrap Technique" example.St. Anne Breastfeeding Course for Mothers and Doulas:We are now offering a Basic Breastfeeding Course that includes 5 modules for mothers and doulas. All attendees will receive a Basic Breastfeeding Certificate when finished.Learn more about this much needed add-on course here.You may also take the course alone by itself (slightly higher cost)! Enrollment Page for St. Gianna and St. Anne Breastfeeding is here. Please use this page if you are enrolling in BOTH together. If you want St. Gianna alone, you can also go to the St. Gianna info page and scroll down for options on payments.
*Stephanie's review of St. Gianna Childbirth Course:

​

Yes, I think it was very helpful for us to be more educated about the labor and delivery process. My labor was actually induced, but I managed to do the whole thing without an epidural or any IV pain medication using some of the tips and techniques that we learned. We had also made a short birth plan, based on the information that we learned and what we wanted, that we discussed with our doctor before hand. That was very helpful in making sure that our wishes were respected during the process. Our doctor was awesome and actually got down on the floor so that I could deliver standing/squatting. I had a lot of back labor and knew that laying on my back would be very painful. So because we were armed with knowledge before hand, I was able to avoid laying on my back for delivery. And as a side note, he was so awesome and actually stopped to ask if he could say a prayer before I started pushing :-) Of course we said yes! We had made some affirmation cards and having my husband read those to me during the worst contractions made it so much easier for me to get through them. The poor guy could probably still recite my affirmations in his sleep after reading them to me for an hour straight! But it was all worth it. I am so glad that we took the time to arm ourselves with information and be educated about the whole labor and delivery process. I think it really made a difference in having a positive birth experience and a great outcome post-delivery.
Powered by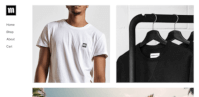 Create your own unique website with customizable templates.
Photos used under Creative Commons from greendoula, Robert Cheaib - Theologhia.com, amrufm donnierayjones