~ Welcome to Catholic Doula Program ~
​Discover our courses below!

$25 Course Special this month is our Breastfeeding M.O.M. Advocate Course - Click here to learn more and enroll! Course officially starts January 25th -- special good thru February 14th we will take enrollments till that date.
Welcome to Catholic Doula Program:
Discover the difference of faithful and prayerful labor support.
Go to our Facebook Page for most current updates! Click here.

Looking for a Catholic Doula or want to join our network -- click here! Join for free for limited time!

Would you like to be a Blessed Womb Nutritional Doula? St. Martha is our patroness -- enter the giveaway form! Click on More info for Nutritional Doula course -- or go to our sister site: http://blessedwomb.weebly.com
Main Course info go here for "Courses Page" and "Parent courses" here.
Powered by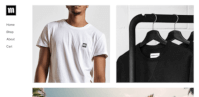 Create your own unique website with customizable templates.
Photos used under Creative Commons from monavarga, Khanelle Prod' Medias, monavarga, Glendale Lapastora's Pictures (Official), truewonder