Welcome: Learn more about doulas and our training programs below:
What is a doula? A doula is a trained professional to help mother as a "birth coach" during her time of labor and after offering emotional, physical, and comfort support. Connect here to learn more.

We offer birth doula, postpartum doula, Fast-Track Teen/Adult Starting Labor Day week and new bereavement course coming soon too!

New "Want to be a Doula?" Course is now available; you get samples and a mini-course all @ $25 price! Learn more about the mini-course here.

We also offer Parent course called St. Gianna Childbirth Preparation for now the course info is here on our site.

We also have a Childbirth Educator course titled Star of the Sea Childbirth Educator Course located at http://staroftheseacbe.weebly.com -- we plan to make more courses available under the
Star of the Sea
title in near future.
Powered by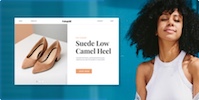 Create your own unique website with customizable templates.
Photos used under Creative Commons from amrufm, emsphotonut41, blamethecrane, Wonderlane, archer10 (Dennis) 146M Views