Certified Sorrowful Doula Course (Revised) is now available at: bereavement page here.

We also have our main doula courses 10% off this month check it out here.

In honor of Bereavement Remembrance month -- we are offering 2 drawings for our Giveaway:
1st is Half-off Scholarship for our Bereavement course: Pay only $50 for the course if you win!
2nd - Bereavement books will be: Anchored, How Children Grieve, Empty Arms book!
3rd--Please share -- we will draw after 5 PM CDT on Friday October 19th -- Thank you!

7 Reasons to Enroll..

Giveaway Entry!

News on New and Revised Courses
Here are 7 reasons to take our Certified Online Doula courses:
1. We are 100 percent pro-life. We value life from moment of conception. Some other programs that train doulas do not and advocate "abortion doulas."
2. We are for mother and fathers and the real "family" as in Traditional family. We are not politically correct! We usually refer to father as this or husband, etc. We might say partner/husband. The father is important part of the role of doula work and we incorporate this role and information into our program.
3. You won't find any "new age" junk in our course work. We value your desire to have a program free of this stuff. Our program is simple and understands this is a problem with some other doula courses.
4. You get the value or more for what you pay in our courses. We spend a lot of time creating course content and then updating almost yearly. So, your content is current with current "birth" news and updates. And you learn more than you would in a weekend course.
5. You get a spiritual based program -- our course is based on the 7 Gifts of the Holy Ghost for our main birth doula program. Our postpartum course is based on the "Joys of Mary" and bereavement on "Sorrows of Mary" in fact you get a special title of "Certified Sorrowful Doula" for the bereavement course (trademark pending). So, we keep this program based on spiritual aspects that are important to you and learning about doula work.
6. You get a rebozo shawl and a mini-rebozo course included in your birth doula course. So, you are getting an extra class just for enrolling in our birth course. Postpartum students may opt-in to receive rebozo and mini-course too! Fast-Track students have rebozo included in their course as well. We make sure you learn proper and safe techniques for your clients!
7. We are low cost; we keep our courses under $500. Most doula courses cost $500 or more; so you save money by taking our well-rounded program! Enroll Today!
Extra Bonus: We now offer one hour of free mentorship with most courses. Extra is available upon request. Learn more about your instructor here.

8. We are creating a non-denominational pro-life doula course for those who want to train and have pro-life course that is not as religious as our current course: ​Heartbeat Doula Network at www.heartbeatdoula.com -- more info coming soon!

We also have a Facebook page please like it as we update this page daily!

We just recently started a presence on the new social media site SP3RN.com
Welcome to our News section!
Newly revised Certified Sorrowful Doula course starts on October 1st. We will have a special Bereavement day on October 15th with another drawing for 3 bereavement books this time and possible surprise for this drawing! See page here for more info!
Our Star of the Sea Childbirth Program is going to start accepting new students again for a pilot program revision -- we will be using maybe some of the same books, but just revising the course structure a bit and making it simpler to follow! We may decide to change a book or two -- so please stay tuned -- most likely keep the book list shorter! Note: please enroll through Catholic doula site -- see enrollment page!
Another new thing we hope to produce soon is that we have a St. Gianna Childbirth Prep course, but we felt like the St. Anne course needs work -- so we are going to be introducing a St. Zeile and St. Anne combo course for postpartum time for mothers. The St. Anne portion will be revamped (less book requirements) and the St. Zeile portion will be introducing help for mothers with postpartum depression and other resources in general -- just a simple course for mothers to learn more including herbal and homeopathic remedies mothers can use during postpartum time!
We also want to introduce the course in person at some point soon. So, stay tuned for more information if you are looking for an in person childbirth course and live in Dallas/Ft Worth area, then you can please contact us to discuss this!!
Powered by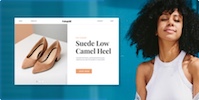 Create your own unique website with customizable templates.
Photos used under Creative Commons from MyBiggestFan, amrufm, emsphotonut41, Wonderlane