Note: We are going to be re-doing this website majorly soon and some content will be coming down and put into a separate website for informational purposes and to make this website easier to use. We appreciate your patience. You can still enroll in all our courses during construction! Postpartum program is still accepting students for fast-track classes here till end of February! We also hope to host our first webinar soon so sign up here.
​We will open up birth doula fast-track after the construction is done. We hope to have a new site up by early March sometime. Then we will be offering an Anniversary special!
~ Welcome to Catholic Doula Program ~
​Discover our courses below!

Welcome to Catholic Doula Program:
Discover the difference of faithful and prayerful labor support.
Go to our Facebook Page for most current updates! Click here.

Looking for a Catholic Doula or want to join our network -- click here! Join for free for limited time!

Would you like to be a Blessed Womb Nutritional Doula? St. Martha is our patroness -- enter the giveaway form! Click on More info for Nutritional Doula course -- or go to our sister site: http://blessedwomb.weebly.com
Main Course info go here for "Courses Page" and "Parent courses" here.
Powered by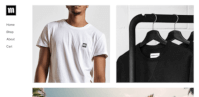 Create your own unique website with customizable templates.
Photos used under Creative Commons from monavarga, Khanelle Prod' Medias, monavarga, Glendale Lapastora's Pictures (Official), truewonder