Welcome to Catholic Doula Program:
Discover the difference of faithful and prayerful labor support.
Click on option to learn more! or Enter our alternative main page.
We offer St. Gianna Parent Childbirth
Course! Online class!

Fast-Track Postpartum
Course coming soon!

Postpartum Doula Course info:
Powered by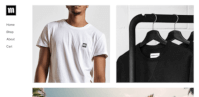 Create your own unique website with customizable templates.
Photos used under Creative Commons from adamjonfuller, USDAgov, dailycloudt, truewonder, Matteo Bagnoli