Fast-Track Info

Enrollment/Pay

F-T Books, Etc.

Homeschool Option
Welcome to Fast-Track Birth Doula!
Welcome next opening for Fast-Track is November 3rd. We will be accepting students for the late fall session. After that, we will wait till January to open it up again. Thank you.

Our teen program can be taken as a full certification course or homeschool option (non-certified) class.
See "Homeschool" option tab if you want to find out more about this special option and it comes with a special price.

If you want to take as an adult 19 and up, you may also take this course!
Full certification for teens cost $225 and adults is $325!
We do not include books; you need to purchase books on your own. See F-T Book, etc. tab for more info on books.

Enrollment/Pay tab will take you to our full certification enrollment. If you want homeschool enrollment please use the "homeschool option" tab.

So, what's in our Fast-track course? What will you learn?
We go over our basics of the "7 Gifts of the Holy Ghost" and how you can use these gifts with doula work. For example: Gift of Piety allows us to consider praying for our client and learning their "love languages".

You can enroll in the white section below as well. Thank you! Certification requirements are below payment button. Thank you.
Enrollment options are below We are changing back to PayPal System. Just look below for the PayPal drop-down menu. Homeschool option is included in drop-down menu below! Please see policies page. Refunds are not available after Labor Day. Enrollment is open now thru September 15th. Thank you.


Books needed for the course (adults and teens):
–1. **Nurturing Touch at Birth by Polly Perez Amazon link: https://amzn.to/2KGs3zV
–2. **The Birth Conspiracy Natural Birth, Hospitals, and Doulas: A Guide
–3. Breastfeeding Made Simple: 7 Laws for Nursing Mothers Amazon link: https://amzn.to/2nqpRU7 -- this is a book review book.
–4. Three total book reviews (including above breastfeeding book).
One book review section is teen specific. Thank you.
If a student is doing homeschool option -- one book review is only required.
Homeschool option only $99.00! Enroll below!
Do you have a teen that would like to learn about doula work, but not worry about being certified? The teen can enroll in our course; learn about doula "work" and just earn a certificate of completion for doing the work in the course. The teen does not have to do the extra certification requirements. We will add enrollment info soon! Thanks.
Please see F-T Books Tab above for the 2 required books for the course!
What's the difference between full certification and homeschool option?
Our homeschool option is for students who want to explore doula work, but are not ready to be a certified doula. They take the same exact course, but they are only required to turn in discussion boards and some of the assignments. (We will make sure student understands what assignments are needed -- we will send list for each module). The rest of the assignments are not needed. The homeschooler will receive a certificate of completion and if the homeschooler needs a certain "credit hours" requirement for homeschool, please let us know and we will work out what these credits will be for them. Book reviews are optional for teen, but if mom wants you to do it for practice, then go ahead!
The full certification course, the teenager or adult will have to do all required certification credits and book reviews.
Enroll below for our Homeschool option! Only $99.00

Fast-Track Doula Enroll!
PayPal Option below:
Please see
Policies page
if you want to know our policies. Thank you!
Certification Requirements for Fast-Track:
1). Three Book Reviews. One must include a breastfeeding book. You may ask library to carry a book you need or do an inter-library loan. Please ask us for book review list.
2). Interview 3 Mothers about their birth experiences. (One must be natural birth).
3). Attend a Childbirth Class locally or go through a Labor/Delivery Tour at a hospital. Write a page about your experience.
4). Make a list of 30 Doula Terms and Definitions.
​5). Community Project includes 20 resource for mothers plus posting an interview you do with a local doula plus you put your doula terms on the project website and interviews from mothers; plus your experience of hospital visit or childbirth class.
6). Plus do the Rebozo Skills and Comfort Skills sections of the course and Breastfeeding Modules.

7). Optional: Shadow a local doula for teens this is a good idea or a midwife if you cannot find a doula. -----Enroll below in white section----
Powered by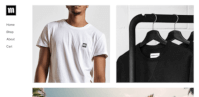 Create your own unique website with customizable templates.