Welcome to Herbal Course Page
See FAQ below. ​
The course is not available right now thru end of August! See Green section below for enrollment or email catholicdoulaprogram@gmail.com for invoice method.

FreQuently Asked Questions -- How much does this course cost?

This course is worth over $150. If you have ever heard of "Grandma's Hands" Herbal course; it is around $150-$200 for her herbal class. We are offering a special pilot program enrollment of $77.50 this course is a six week "timed course". So, we only offer money back 7 days before the course start date; we can provide one free sample if that would help you in your decision to take the class. See "What's in the course".

What's in this course?
Module One: Herbs to Gather for your project
Pre-Conception Herbs and Pre-conception tips
Case Study/Quiz
Module Two: Pregnancy Herbs Part A/ How to on Herbal Projects -- You will need to do one project to make either herbal infusion, herbal salve, lip balm, etc. See module for more details. We also go over briefly about unsafe and safe herbs for pregnancy. Case Study/Quiz
Module Three: Pregnancy Herbs Part B/ More about safe herbs for pregnancy/ Homeopathic remedies and pregnancy/Case Study/Quiz/Saints of the Module -- Book Review required for Module Three
Module Four: Pregnancy Herbs Part C--Herbs for Labor, Herbs for Induction, Quiz/Case Study
Module Five: Postpartum Herbs Part A
Module Six: Postpartum Herbs Part B and Essential oils
Wrap it up week will be last week of course--you may have an extra 6 weeks after final course date to turn in your project and other requirements. We will award 6 Continuing Education Units when you are finished! (See herbal list in pink section below) ​
Classroom located at www.eliademy.com
Note: We were also adding in extra videos, etc. But all the Modules are Power point slides with links to online videos/tips/websites, etc. So, you have visual aids if you like this.

Do I need to have any experience with herbs?

No, a beginner may take this class. We hope you will enjoy learning with us.
Is this a live class? How does it work online? Who's the instructor?

It is not going to be "live" so to speak, but it is TIMED -- that means we offer it in a 7 week format. The first week is get your supplies ready and order things if needed; second week starts with the first module and assignments, etc. The main class project is to do one herbal project and info is in the course.
Instructor: Julie Larsen Certified Doula. I have taken a few herbal classes in the past; currently hoping to become a certified
naturopath
in near future. I took Grandma's Hands Herbal Course and Herbal Healer Academy's herbal course. Also, learned some things from my midwife Katia LeMone.
You may take longer to finish if need be. The format is set up; so one can have time to finish in 6 weeks if so desired (after the initial first week).
What supplies do I need for this class?

You only need to really purchase one herb (but we recommend others); have a glass jar on hand; olive oil or some type of oil for herbal infusion recipe. You can make other recipes; we have information in course. There is optional skills assignments that ask for other herbs; but you do not have to do them. We do not want you to have to spend a lot on the class to learn! If you want to make a salve, you will need a tin to put it in. We suggest looking at Mountain Rose herbs; sometimes they don't have all herbs in supply; so you may have to check other places -- but they should always have tins, tincture jars, etc.

We are taking enrollments through July 13th -- start of course. We now take PayPal! however, we won't be able to refund after August 15th. Timed courses -- you can only get refund before the class starts -- so if you sign up today -- then change your mind tomorrow (and it is before class start) then we will allow a refund.

Herbs that you may need for the course list:
You technically only need one herb for the herbal project. There is some extra skills assignments that use more herbs. The list below mentions most of the herbs in our course recipe lists. Thanks so much!

Herbs that you may need for this pregnancy and postpartum herbal course:
1. Comfrey (postpartum) 2. *Chamomile 3. * Red Raspberry Leaf 4. Calendula (postpartum) 5. *Peppermint leaf 6. *ginger root 7. *Cranberry 8. Slippery Elm Bark 9. *Oats and Oat Straw 10. Shepherd's purse (postpartum) 11. Lavender 12. Rosemary 13. Tea Tree 14. Angelica (for postpartum) 15. Yarrow (postpartum) 16. Plantain leaves (postpartum) 17. Witch Hazel 18. Cramp bark (postpartum) 19. Blue or Black Cohosh (postpartum) 20. Hops flowers (postpartum) 21. Lady's mantle (postpartum) 22. Marshmallow root (postpartum) 23. Strawberry leaf (postpartum) 24. Nettle leaf 25. dandelion leaf 26. Chrysanthemum Flowers (postpartum) 27. Spearmint leaf 28. Rose petals . This is an extensive list and you don't have to have all of this for the Herbal Project that is required. They are just suggested herbs that we go over in the course and we may have not mentioned all of the herbs --but these are most of the ones for recipes. Thanks. The starred herbs are considered safe for pregnancy. Thank you. :)
Powered by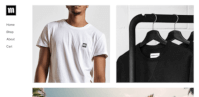 Create your own unique website with customizable templates.
Photos used under Creative Commons from Suzanne Gielis, Wine Dharma wuestenigel