Frequently Asked Questions about St. Gianna Childbirth Classes for Parents:
Who's the intended Audience for St. Gianna Childbirth Prep Course?
The intended audience is pregnant mothers w/fathers working together. Though the main intention is mothers; we have some topics that cover fathers. Single parents are welcome.
Is this an online course? How does it work?
Yes, this is an online childbirth course; maybe you have Birth Boot Camp; this is an online Childbirth Course for you to work online. The class takes place on Eliademy platform right now. There is a discussion forum and if other parents are enrolled you are welcome to discuss the course with them.
Tell me more about what's in the course?
This is a 6- week course- that is a -total childbirth preparation program including information on how labor works to dealing with labor pain and more! Rebozo skills are included and parents will receive certificate showing they are now- Royal Rebozoway Trained with Level One- as part of our course. You can take the course self-pace, and you may enroll at anytime. It is basically a course where other parents may participate in the discussion forums only. Homework assignments are only seen by the instructor. If you do not want to post on discussion forum that is also optional if you would prefer to discuss directly with instructor only that is fine. We do have option to enroll as a group; if you have a group of pregnant friends; we can work out a group discount. Contact us via email for group discounts.
Do I need a book or two for this course?
Yes, This course requires two books:
--
Christ Centered Childbirth by Kelly Townsend
Nurturing Touch at Birth by Polly Perez -- these are available on www.amazon.com and Polly's book is also available at www.cuttingedgepress.net
So, what's a Rebozo? Why do I need that?
A Rebozo is a Mexican Shawl. A long time ago women would carry their babies in them. You can also learn comfort techniques for your birth with it. You most likely need the rebozo for the course as we go over the skills; but you don't have to buy one from us if you prefer to find another supplier that is fine. We usually get ours from Mexico now direct. So, they are really nice rebozos. Occasionally I do make one but the fabric is thicker and a bit heavier; but it can still carry a baby if so desired. If you decide to buy the course with rebozo; we will try to send you tracking info once it is shipped. We may or may not have one in stock. If not, we will order direct from Mexico and have it dropped shipped to you. It can take 2-3 weeks for delivery. So, please be patient. Thank you!



Our course is still pretty new. We have had one lady give us a good /great review of our course. However, we will consider this a pilot program probably for another year to give us a chance to edit any "kinks" out of the course and make it really great for you. So, feel free to give us feedback while going through this course. Thank you so much.
Can I take this class in PErson?
Only if you live in the Dallas/Ft Worth area; yes, we can consider giving you a private course; however it will cost slightly more because of having to travel to your location to give the class or setting up a classroom somewhere. However, if you have a group of pregnant moms interested in our course; we will probably be able to get close to our online course pricing. Thanks so much!
Enroll below (or go to enrollment page)! See policies page (7 day money back). If we set up a timed course; after the course starts; you cannot get your money back.(See testimonial on this page).
Powered by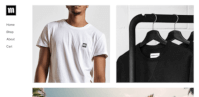 Create your own unique website with customizable templates.
Photo used under Creative Commons from emil.zakhariev