Summer Sizzling August Specials Page for Pilot Self-pace courses:
Try out our new Pilot programs and get $200 off regular combo course cost of $800.
Note: No refunds on the pilot program since this is a special pricing, etc. Thank you for understanding!

New Pilot Catholic Postpartum will be held at the our new Google Classroom website and we will be hosting a new version of our postpartum course -- less books and less work equal faster to get through our new program! (Book list: Nurturing Beginnings and The First Forty Days: The Essential Art of Nourishing the New Mother plus BLOOM books -- that's it). Regular price $400 -- now: $280!

New Pilot Catholic Self-Pace Course will be available as of now and we have 4 modules ready now and the other 3 will be available soon. Timeline to get finished quicker is included. You will know what week you are on and have checklists for each module. We plan to use Eliademy for the Birth Doula portion at www.eliademy.com One hour of free mentorship included. Regular price $450 -- now: $325 includes rebozo in this price.

Want to do both? $600 will get you both courses with rebozo included! Email us at catholicdoulaprogram@gmail.com to get this set up. Please make $130 down payment below and we will work out payment plan. There is a $25 set up fee for payment plan and then the rest goes toward course costs. Thank you.

See payment options below:
We will allow payment plans as long as you offer $150 down payment. Payments will be charged or expected at beginning of the month within the 1st-7th or 15th-20th -- depending on your first day of enrollment. We are flexible -- so if you need that second payment to be second half of August; we can work with that. Thank you.



Our New Want to be a doula? Course is now available -- it is a $25 Trial course -- limited time special pricing. See below if you want to try before you buy a full course, we suggest this to start out with. You get 3 sample courses; plus a "weekend" type intro course to go through. If you are wanting to enroll after this, you get a coupon "$25" off the course you want to enroll in -- includes sale courses. Thanks so much!
Powered by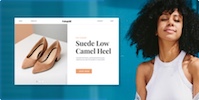 Create your own unique website with customizable templates.