Catholic Postpartum Program
New Pilot Program starting September 2018 w/Nutritional Doula option starting October 2018-- Different book list- see FAQ about postpartum below. See enrollment page here. Thank you.
If you prefer PayPal enrollment only link -- we plan to add in soon. Thank you!

​Mission Statement: Our mission is to train postpartum doulas and train postpartum leaders in the Christian spirit. We serve all Faiths. We are 100% pro-life and do not support the abortion agenda. We will only briefly teach you about Natural Family planning methods.
Our Catholic Postpartum program is based on the 7 Joys of Mary. This goes from Annunciation to the Assumption of Mary into Heaven. See this link (outside) to learn more about the 7 Joys of Mary.


What does a Postpartum Doula Do?

A Postpartum doula does a lot of things! We think the best way to answer this question is to give you a link to a YouTube Video about postpartum doula work. See Link Here.

Add-On Nutritional Doula Course

We are adding in an option to be a trained nutritional doula with our course; we plan to add in more information soon -- there may be an additional book needed -- there will be at least one extra module (if not more) to incorporate this into the training. We will require at minimum another nutritional book to review. More info coming soon with any additional book info by early October. Thank you. One may take the course without the nutritional doula course. Thank you.

Sample of Module One Course Work

​What's in the first module? Our program is based on the 7 Joys of Mary. They seem to lend themselves well to the postpartum doula work. We incorporate that theme and learning about the Joys of Mary to the Joys of working with postpartum families.
Note for now Postpartum course is self-pace only. We will give you outline and timeline info; you may do quicker if so desired.
The First Module we cover the Annunciation.
The First Module covers the basics of postpartum doula work:
What is a Postpartum doula? Exploring the First Five Days after Postpartum. Exploring Breastfeeding (beginning) Exploring Pre-Postpartum planning Exploring "Doula Promise" Exploring "Treasure Hunt" Assignments Exploring Case Studies Exploring "Blessingway", "Baby Showers", and Baptisms. One Saint for Each Module.

Steps for Certification -- see below for books

Click here to learn about the steps to certification. May slightly change see first module of newest version please. Thank you.

---

What are the Books that are needed?

Newest Book list includes:
Nurturing Beginnings Book by Debra Pascali
Available at:

http://amzn.to/1JDeBVa New book:
The First Forty Days: The Essential Art of Nourishing the New Mother

Hardcover

– April 26, 2016

by

Heng Ou

(Author),

Amely Greeven

(Author),

Marisa Belger

(Author)


*Creating Postpartum Wellness by Laura Rude (Can wait till module 2 to purchase -- also considered a BLOOM book).



---

---
Catholic Postpartum Course (new pilot course) 2018 plus Certified Nutritional Doula included and BLOOM
This is our new Catholic Postpartum Course 2018 plus Certified Nutritional Doula included in this particular listing. (If you want to bow out of the Certified Nutritional doula--we have a different listing). This includes one hour of mentorship. Rebozo shawl is usually not included in postpartum course; but we can include a rebozo in this listing only -- please ask to mail it to you after signing up. Rebozo will be from any seller we choose and can take up to 30 days to reach you. You also receive new BLOOM program (if you sign up for both birth and postpartum you only need to do BLOOM program once -- see BLOOM page details). Let us know if you have any questions -- this listing again includes postpartum, nutritional doula certification, rebozo (if so desired) and BLOOM. Self-pace only for right now on postpartum! This is for pay in full -- if you need a down payment -- see that listing and you can specify when emailing us if you want the Nutritional Doula designation.
Catholic Postpartum (no nutritional doula) - w/BLOOM new pilot course (no rebozo)
Hi, this is enrollment for Catholic Postpartum course w/BLOOM pilot program -- no nutritional doula certificate -- no rebozo -- this is the basic postpartum course with BLOOM training included. You may purchase rebozo from us separately if so desired. Please contact us for that info! Thanks.
Down Payment for Self-Pace Birth, Postpartum courses
This listing is for down payment for self-pace birth or postpartum listing 2018 version of our courses. Please email us at catholicdoulaprogram@gmail.com for payment plan form -- please specify if you want rebozo, nutritional doula if enrolling for postpartum, etc. We usually do $100 a month for payment plans; but we can do $50 a month if needed. Thank you.
Powered by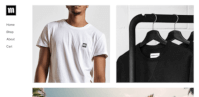 Create your own unique website with customizable templates.