Paper Version of Birth Doula or Postpartum-- Enroll for 10% off! Yes, you can still do payment plans too.
10% off Postpartum Paper version of our course
This listing is for our Catholic Postpartum Course -paper version -- this will be for our newest version (less books) and each module will be printed as you go through them -- so module one will be sent to begin with, etc. Discussions will be more optional unless you can access Facebook group. Thanks.
Save 10% off Catholic Birth Doula Paper Version Enrollment
This is 10% off our normal Paper Version enrollment of Catholic Birth Doula; this is still a good deal; the paper version will be via email or regular mail for assignments, discussions for most part are optional unless you can access Facebook group; the work will be based more on assignment and quizzes and case studies. There maybe some slight differences in the course and this will be Word version or PDF so you can have access to that as well as print copy via mail. We have right to mail one module at a time as you finish one module -- we send next one, etc. Thank you.
Money down for any doula course
This listing is for $130 down on any doula course. This includes rebozo in this money down -- so this is good for birth doula or postpartum doula if you want rebozo. Thanks so much!
Powered by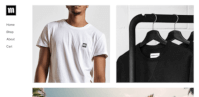 Create your own unique website with customizable templates.