Welcome to Our Lady of Sorrows Bereavement ~ Certified Sorrowful Doula(c) Course!
Info About Course

Register/Enroll

Book Requirements
Catholic Doula Program Seven Sorrows of Our Lady Bereavement Course
Become a Certified Catholic Sorrowful Doula© to help with bereavement issues.
Our program is based on the...
SEVEN SORROWS of Mary….
1. The prophecy of Simeon. (St. Luke 2:34, 35) (Acknowledging Loss issues--miscarriage, stillbirth/infant loss, etc.)
2. The flight into Egypt. (St. Matthew 2:13, 14) (Stages of Grief/Denial of loss/Misconceptions of loss)
3. The loss of the Child Jesus in the temple. (St. Luke 2: 43-45) (Coming to grips with your loss, no you are not crazy, parents and loss).
4. The meeting of Jesus and Mary on the Way of the Cross. (Working through your loss/10 Touchstones/seeking healing).
5. The Crucifixion. (Death at hospital/stillbirth/etc.)
6. The taking down of the Body of Jesus from the Cross. (Pieta) (Sharing your grief/support groups).
7. The burial of Jesus.
(Seeking reconciliation or healing/moving on to have another baby, etc.)
We include various bereavement books. However, this program is recommended for doulas with prior training; however if you have no training you can still enroll; but we highly suggest you pair it with another course.
The focus on our Bereavement program is to include 10 Essential Touchstones of Grief; 7 Sorrows of Mary;Information about grieving from mothers, fathers and family members; miscarriage to stillbirth and infant loss information; Pregnancy after loss; Journaling exercises to help with grief/bereavement; Case studies, and more! We have full 7 modules available now for main program.
​
Enroll using our shop button below -- options for both PayPal and Square are included. Our official start date is October 1st, but we will take ongoing enrollments for October. This sale is good thru Oct. 31st. This is a pilot program; the first two modules will be available and then next module will be the following month, etc. Thank you.
Bereavement Certified Sorrowful Doula Course
This listing is for Our Lady of Sorrows Bereavement "Certified Sorrowful Doula" course; we go thru 7 sorrows of Mary in relation to the sorrows of miscarriage, stillbirth, infant loss and we also cover pregnancy after loss. Please see our page for book listing. You can do Square or PayPal payment.
Book Requirements:
*Understanding Your Grief: 10 Essential Touchstones by Alan Wolfelt link here
*Pam Vredevelt's "Empty Arms" Book
*Grieving the Child I Never Knew by Kathe Wunnernberg
*Your Sorrow Is My Sorrow: Hope and Strength in Times of Suffering

Paperback

– March 1, 1999


by Joyce Rupp

---
Powered by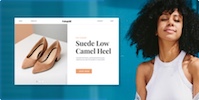 Create your own unique website with customizable templates.
Photo used under Creative Commons from jacilluch