Enter giveaway for December at bottom of page in blue section -- Surprise Giveaway!!
News Brief Section: We had to start our page over again on Facebook due to some technical issues; so please like the new page at www.facebook.com/catholicdoula
Sale for Turkey Week 20% off Doula Courses Flash sale going on now!
Briefly About Catholic Doula Program:
Three types of doula courses plus a new Blessed Womb Childbirth Educator and Breastfeeding Educator program. (Go to new website for CBE program) Discover the doula courses page here (or see below).
Sign up for our mail chimp Two Hearts Newsletter and receive free info on the form below! (See second section). We occasionally have Giveaways! Our next giveaway is going to be a Rebozo giveaway; so stay tuned by subscribing to our newsletter or Facebook page!
New class options coming soon: Learn about Paper version here and enroll here in our paper version! 10% off for limited time!
Digital age option -- Fast-Track Doula Winter Webinar Style coming after Christmas - stay tuned!
Signup for Two Hearts Newsletter or Free Sample Requests - December Surprise Giveaway! A handmade Rebozo by our founder plus other goodies!

Moms of B.L.O.O.M. Website: http://momsofbloom.weebly.com to find out about birth and postpartum support groups!
Looking for a Catholic Doula? Click here to go to our new St. Majella Catholic Doula Network site.
Powered by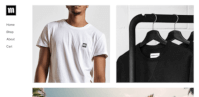 Create your own unique website with customizable templates.
Photos used under Creative Commons from jennykarinaflores, amrufm, kadluba