Enter our Rebozo giveaway - in blue section will be drawn in mid-January most likely!
News Brief Section: We had to start our page over again on Facebook due to some technical issues; so please like the new page at www.facebook.com/catholicdoula
Briefly About Catholic Doula Program:
Founded in 2014 by Juliana Larsen CD, HCHD (Hypnobabies Certified Hypno-doula, 2011), Madriella (2015), Intuitive Childbirth Postpartum (2015), Chantal-Lockey Bereavement (2012), Gena Kirby Rebozo (2012).

Why Catholic Doula? 1. 100% Pro-life training 2. We are not politically correct! (We refer usually to father as that father/partner/husband) and mother as mother! 3. We offer spiritual based training from Gifts of Holy Ghost to Joys or Sorrows of Mary included in our training! 4. We want our students to be happy--interaction with student/teachers are important to us. 5. We devote a lot of time to making the curriculum affordable and updating it often--keeping it evidenced based as much as possible. 6. Rebozo training is included in the cost -- no need to take an extra rebozo course (birth doula only for this). 7. Postpartum course does cover bone closing ceremony to mother roasting-etc. We offer all things in a Christian/Catholic format -- no "goddess worship". 8. Get a Mexican rebozo shawl with your birth doula course!

Signup for Two Hearts Newsletter or Free Sample Requests - Rebozo Giveaway will be held in January 2019

Moms of B.L.O.O.M. Website: http://momsofbloom.weebly.com to find out about birth and postpartum support groups!
Looking for a Catholic Doula? Click here to go to our new St. Majella Catholic Doula Network site.
Powered by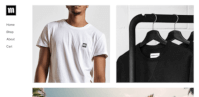 Create your own unique website with customizable templates.
Photos used under Creative Commons from jennykarinaflores, kadluba