M.O.M. Advocate Breastfeeding Course -- so what is that?
Our M.O.M. Advocate Breastfeeding Course was designed to help mothers and doulas together. Any mom can take this course if you just want to learn more about breastfeeding situations and the 7 laws of breastfeeding made simple. There is no required book, but you will be required to review a breastfeeding book of your choice. The idea for our course is to kind of "start up" breastfeeding support groups in your area of the world. M.O.M. stands for Mothers Offering Moms support. So, you are offering other moms support. You can start up the meetings as stand alone; or be part of B.L.O.O.M. Bettering Lives of Outstanding Moms (leadership for pregnancy and postpartum support), etc. We hope to offer BLOOM leadership for anyone pretty soon instead of just for our doulas in training. So, the breastfeeding groups you are starting up can be part of B.L.O.O.M. meetings if so desired as an extra bonus that you can offer moms. If you are not a BLOOM leader, you can still offer your M.O.M. meetings as a leader when finished with our advocacy course. Hope all of above makes sense. It is not very lengthy -- just a few modules! Our normal pricing of this is $50 -- we are offering a half off deal of $25 from January-February 14th (Valentine's day)! So, become a M.O.M. Advocate today!
To enroll just click the "Buy it Now" PayPal button and it will send you to the page to pay through PayPal -- thank you!
Powered by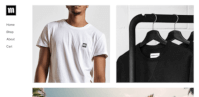 Create your own unique website with customizable templates.
Photo used under Creative Commons from kadluba