"Want to be a doula?" course....

So, maybe you have looked at all our pages and you are not for sure you want to take a full doula course yet. This is the course for you. Just spend $25 (limited time offer at this price) and you get a feel for our courses. You get samples; plus you get to go through a "Mini-Course" with some information about doulas and also our mission here at Catholic Doula.
After you finish the course, you may use the $25 you spent towards a "coupon" off your full purchase of a future course.
Are you ready to enroll in our mini-course? Just use the information below to gain access. Once you pay for your "Want to be a doula" course; we usually send you invite to the classroom in 24-48 hours -- maybe longer on weekend. Thanks so much.
To enroll -- Click "Shop" below and then you will "add to cart" on the description page.
If you don't know how to enroll simply; email us at catholicdoulaprogram@gmail.com or fill out form below for more info. Thanks.

On Sale

Want to be a Doula?

Welcome, for a limited time we are offering our new trial course "Want to be a Doula?" for $25. You get samples of all 3 types of doula classes plus a special short course you can take in a week or weekend! Learn about doula work more decide if this is "for you" or not. If you decide you want to take a fuller course, we allow you to redeem a "coupon" for $25 off your future course (limited time -- this course may go up later in cost). This coupon is good for a year after you buy the original "Want to be a doula" course. We do not offer refunds on this course because it is a trial class. You get the feel of our classrooms. So, you will get invites via email within 24-48 hours of enrollment. If you have not heard from us by then, please email us at catholicdoulaprogram@gmail.com Thanks.
Powered by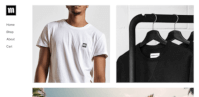 Create your own unique website with customizable templates.
Photo used under Creative Commons from kadluba