Welcome to Fast-Track Postpartum! Coming January 2019 -- Enroll by December 31st, 2018 below for a deep discount! See second section or this page for register/enrollment! Start date around mid-January 2019. Enroll early for $50 off plus free rebozo! (applies to pay in full only)!
Our course is kind of a blend of our older 2017 course with the newer 2019 course for this fast-track! If you have finished a module or two and are transferring over; we still recommend you start on module one but we will allow you to skip certain assignments. If you are a new student; you will need to do all assignments; however some of the case studies we will have choices. There are some requirements for this new course that you will need to be able to do on your computer:1. We are looking into live session sites possibly Raidcall or Eliademy or "other" webinar -- we will be using this for our "live" sessions when we meet for group discussions. This will be audio only -- so you don't need a webcam -- just a good headset. If you computer internet is a bit slower, then we suggest you listen in only. We will try to have this recorded too. 2. You should have access to Internet via computer, tablet or phone as long as you can access the course online. 3. We will be using Google classroom -- this will be probably easier esp. if someone has a slower connection or using a phone. We will post weekly discussions in the classroom plus you will be able to access the module files to read. We are going to create it to be simple read file, do assignment, choose case study, take a quiz over each module or section in module. 4. "Live" site discussions -- we require you attend 4 out of the 7-8 available -- but if you cannot login live -- we will have recorded as well. So, don't panic!! 5. Examples of forms and things like that will be in our classroom area. (Postpartum intake, postpartum visit, postpartum contract, etc.) 6. You will be learning our SMART Mother model as part of the "new portion" of the class! 7. Another new portion: We will have some "nutritional" doula information -- but this is not certification yet in this -- it can count as some
prerequisite
to a future fuller nutritional doula course. 8. Newborn care will be included; so you are a postpartum and newborn care doula and can have this "statement" on your certification. You will be a Certified Catholic Postpartum and Newborn Care doula and Heartbeat Doula Network Postpartum and Newborn care doula. 9. This certification double certifies you for Catholic Doula Program and Heartbeat Doula Network as well.
10. Certification requirements are simple and book information is in the second section below plus register and enroll below or this page.
---
Books required:

---

**

Nurturing Beginnings

by Debra-Pascali Bonaro

**

Nurturing New Families

by

Naomi Kemeny

The First Forty Days: The Essential Art of Nourishing the New Mother by Heng Ou and other authors -
(optional for our transfer students only) - this book is a pre-requisite for the Nutritional Doula(c) future course!

Powered by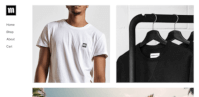 Create your own unique website with customizable templates.
Photo used under Creative Commons from Bennilover