Welcome to our payment page! Catholic Birth Doula, Postpartum, Bereavement (coming in October) and Star of the Sea Childbirth enrollment -- see below!
If you want to enroll in Fast-Track please go to that page here.

See policies. If you want option of refund; please ask to get into our Boot Camp Course for $25.00 and then you can use the $25 off a course that way. You can also go into the free trial classroom as another option (this option will be gone after 12-31-18). You try out class and then get into enrolled class when ready if you have already paid!
Powered by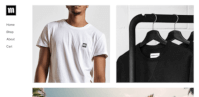 Create your own unique website with customizable templates.