Want to be a Doula Course? Now Available at our Enrollment page -- This is a mini-doula introductory course. If you are not sure about doula work, please try this course first!
Certified Catholic Doula ~ Birth Doula Course Link for more info (BLOOM program included too)

Audience: (No required pre-courses) Teen-Adult can take our doula course. We do require minors to have permission from parents before enrolling.
Birth Doula course self-pace style take up to two years to complete. We have new timeline and new book addition to our birth doula course for 2018 and onwards. We are excited to have you learn with us -- read more here.
Certified Catholic Postpartum Doula Course w/Nutritional Doula opt-in

Audience: Beginner adult who would like to serve mothers in the postpartum phase only (or combine with one of our other programs). No pre-required courses.Course Overview: We have 7 modules based on the 7 Joys of Mary and helping mothers in postpartum phase. No pre-requisites are required.

If you are a mother, this will fit into what you have done in the past with your babies, but it also focuses on the mother as well. We are introducing a newer version of this course that has less book requirements; so better for your budget!

We are introducing a nutritional doula opt-in for our postpartum new course -- so if you were thinking about offering more nutritional needs for your clients then there will be an additional module on nutrition to go over plus there may be some intermingled requirements in the actual modules. You may opt-out. Those opting in pay a little more in order to receive the certification in this. Thank you! Learn more here at our Postpartum Page.
Our Lady of Sorrows Certified "Sorrowful Doula" (Bereavement) Doula Program

Audience: Beginner adult who would like to serve bereaved mothers who have lost a baby to miscarriage, stillbirth or infant loss. Note: Teen doulas may take this course if so desired.

Course Overview: This course is based on the 7 Sorrows of Mary and shares in learning about Mary's sorrows as well as bereavement of mothers. Our goal with this course is to train you in a sensitive way to help mothers through bereavement time. There is also a book list for this course too. No pre-requisites required. Learn more here.
---
Powered by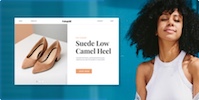 Create your own unique website with customizable templates.
Photos used under Creative Commons from Alick Sung, Aproximando Ciência e Pessoas, Fire At Will [Photography], Glendale Lapastora kadluba