August Special Teen Focus Fast-Track and more...


We are not making the class for June this year for fast-track. We have at least a small group that hope to start in August, so we are going to be advertising a special Teen Focus Fast-Track doula course for August and will be a 14 week course with a new book called "The Birth Conspiracy". It has some good bones to this book, so that's why we chose it. You learn about being a "Whole Doula" for instance, etc. We hope your teen will enjoy this course. Adults are also welcome to take the class.

Powered by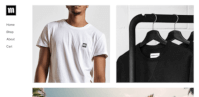 Create your own unique website with customizable templates.