Birth Doula Program -- Frequent Asked Questions -- Learn more about our program below!
New Self-pace program starting this April 2018!!
New Self-Pace Book list:
1. The Birth Partner -- 4th edition by Penny Simkin. She came out with a new edition of her book, so we will be referencing those pages even if we do not cover the full book. You may use this book as a book review. Link here
https://amzn.to/2Hdyla7
2. The Nurturing Touch at Birth--by Paulina Perez is still the 3rd edition Link here:
https://amzn.to/2q9uKCz
***3. The Gift of Birth:

Discerning God's Presence During Childbirth by Susan

Windley-Daoust ***This is a new add-on book we have decided to add on a new required reading. Link here:
https://amzn.to/2qeOTGO
New Bettering Lives of Outstanding Moms Book
list: (2 of these are the same from 2017 list):
1
.
Community Support for New Families: Guide to Organizing a Postpartum Parent Support Network in Your Community

Paperback
– April 4, 2013
by
Jane I. Honikman
2.
A Catholic Mother's Companion to Pregnancy: Walking with Mary from Conception to Baptism (Catholicmom.Com Books)
Paperback
– September 24, 2012
by
Sarah A. Reinhard
3. Newest edition to our program -- you only need to buy if you are choosing to add-on postpartum option.
Creating Postpartum Wellness, Natural Solutions to Banish Depression after Childbirth


Paperback

– April 30, 2013

by Laura Rude
Info~Based on the Gifts of the Holy Ghost
First of all our Program is based and inspired by the 7 Gifts of the Holy Ghost: "Gift of Fear of the Lord", "Gift of Piety", "Gift of Counsel", "Gift of Fortitude", "Gift of Knowledge", "Gift of Understanding", and "Gift of Wisdom". So, we will go over information and define each gift. You will also have links to websites about each gift. You will read and study this information. We will show you how to apply the Gift to doula work. For instance the "Gift of Fear of the Lord" is helping us learn to approach God in a less fearful way and "Be not afraid". We suggest as a doula that we help mothers approach birth in a less fearful way and help them "let go of fears". We even have an assignment about "Letting go of Fears".
A Quiz is offered at the end of each "Gift of the Holy Ghost" section with exception of maybe one module requires a handout instead.
1. What will I be Learning?
​From Module One: We include the "Gift of Fear of the Lord" in the first module. We teach you how to work with mothers and "Letting Go of Fears". You will work through first two chapters of "The Nurturing Touch at Birth" and for self-pace read first part of "The Birth Partner". We ask you to join Evidence Based Birth website at www.evidencebasedbirth.com (just their free newsletter). You will also learn about St. Gerard Majella as our first patron saint of pregnant mothers. You may ask us for a free module sample -- this is a way to "try before you buy" go to our contact us page to ask for a sample. Thank you.
2. What Is The Difference Between Self-Pace and Fast-Track Program?
Self-Pace program is just that -- you can take your time up to 2 years to become a doula though this is extendable. We do have a way you can finish self-pace within a shorter amount of time if so desired. Fast-Track program has a time limit of one year to be a doula and we offer the Fast-track birth around 3-4 times a year. Check out Fast-Track Info Here. (*Note: Self-pace students are now required to be up to date on forums and stay active. See policies page.)
3. Will I become a Certified Doula When Finished? Do I need to recertify?
Yes, you will be a fully certified doula. We send emailed certificate through Eliademy classroom. (Printed certificates are also available -- when our prices go up we will include printed for free--until then they are $25 a piece.) We do not require recertification - instead we require 5-6 CEU's each year. We also offer an Herbal Course online for 6 CEU's. We plan to offer more courses in the future. You can also take courses with Evidence Based Birth, DONA, etc. Just ask us!
4. What Services can I provide as a Doula?
As a doula you are a non-medical "advocate" for the mother. You are their for the mother on a emotional, physical, and spiritual level. You provide 1-3 prenatals, full continuous labor support, and one postpartum visit as a birth doula. You can also offer classes for new parents if so desired. We suggest you consider taking the postpartum course if you are considering offering postpartum doula services (click here to learn more). We also offer a bereavement course if you have a desire to help mothers with loss. Note bereavement course will not be available after April 30th; so we can revise it. Thank you.
5. What is the B.L.O.O.M. Program? Why is that included with my training?
Bettering Lives of Outstanding Moms (B.L.O.O.M.) is our pregnancy support leadership training (we also offer a postpartum version to go with postpartum training). Our course offers a unique experience in learning to help mothers as a support leader and it is also a way to expand your doula training as well. You learn how to lead a support group and gain skills on helping mothers even more with pregnancy. There are extra books needed to purchase; but we recommend you go through this slowly, etc. We also offer this -- if you do not want to be a support leader -- at least read through the materials and you will receive 5 CEU's for taking the course! We are moving the BLOOM information to a new website at www.momsofbloom.com -- we can send you a free sample module that will have book information on it. We are now including an option to certify as postpartum BLOOM leader combo if so desired. No extra cost for this. The course is now a combo course. (Newly revising April 2018). Our goal is to have you certified leader within 14 weeks or less.
6. What is Included In Birth Doula?
All 7 Modules of the Catholic Doula Program. All modules except 7 are in the Eliademy classroom. The last one will be sent out after we verify final payment plan payment or if you paid in full--great--we will send it to you! (Course great value!)

2. Video Review Requirement -- we will be adding in videos for you to review and comment on during our course work -- this is a "new" addition so we may be adding to classroom and when modules are updated this year we will include them at that time -- for now look in classroom for videos to review!

3. Free entry into the new M.O.M. Advocate Breastfeeding University Course -- this is changed from originally St. Anne Course. The St. Anne Breastfeeding required too many extra books; we switched over to BFU (Breastfeeding University) because you do not have to buy a book -- it is optional). http://breastfeedinguniv.weebly.com
4. First year membership in the St. Majella Catholic Doula Network is included in your birth doula course. After that membership fees apply. $12 on your honor system a year.

5. Reobozo skills are now in the module; Level One of Royal Rebozoway Training; This is your "Mexican" Shawl Rebozo comfort measures and positioning techniques to help mothers training. Worth $95. (Eight techniques are included in Level One). More info at www.rebozoworkshop.com
6. Rebozo shawl is included in birth doula courses only. (Worth $40 Retail--we get them wholesale). Note: We send tracking for rebozos; so please do not say you did not get one after a month please ask for tracking within a week or two after ordering.

7. Includes our B.L.O.O.M. Pregnancy Support Training Program (worth $100). You will also need to purchase your manual for $30 when it becomes available; after that dues are "on your honor".
Your package is worth $700--but for now it discounted please see enrollment page.
Ready to Enroll? Please go to our Enrollment Page/Register Page Today! Need Financial Payment Plan Click Here for that. ​Once our prices go up -- we will consider on case to case basis partial scholarships -- but we prefer to ask if you can do payment plan if possible first. Thank you.
7. What are the STeps To Certification? What about Books?
Please see new page on steps to certification here. Thank you. Book list is below for self-pace. We also will send you a list via email if you prefer. Thank you. Fast-Track books are slightly different (see that program link here). Thank you!
See above for book list. Thank you.
8. Is there anything Else Required to Graduate?
---
Powered by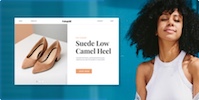 Create your own unique website with customizable templates.
Photos used under Creative Commons from C.Rat www.jasoncoreyphoto.com